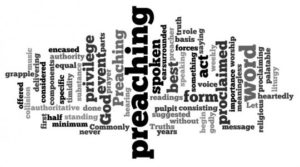 What do you need from Jesus today? Have you forgotten His goodness to give to you out of the riches of His lavish grace? Have you forgotten His power to provide for you above and beyond what you can ask or imagine (Eph. 3:20-21; Phil. 4:19)? Jesus's compassion never fails (Lam. 3:22-24). His mercies are new every morning, and His steadfast love never ceases! Let us be reminded of Jesus's willingness and ability to give what we need when we need it. Read Mark 8:1-10, 14-21.
ESV Mark 8:1-10, 14-21: In those days, when again a great crowd had gathered, and they had nothing to eat, he called his disciples to him and said to them, 2 "I have compassion on the crowd, because they have been with me now three days and have nothing to eat. 3 And if I send them away hungry to their homes, they will faint on the way. And some of them have come from far away." 4 And his disciples answered him, "How can one feed these people with bread here in this desolate place?" 5 And he asked them, "How many loaves do you have?" They said, "Seven." 6 And he directed the crowd to sit down on the ground. And he took the seven loaves, and having given thanks, he broke them and gave them to his disciples to set before the people; and they set them before the crowd. 7 And they had a few small fish. And having blessed them, he said that these also should be set before them. 8 And they ate and were satisfied. And they took up the broken pieces left over, seven baskets full. 9 And there were about four thousand people. And he sent them away. 10 And immediately he got into the boat with his disciples and went to the district of Dalmanutha.
14 Now they had forgotten to bring bread, and they had only one loaf with them in the boat. 15 And he cautioned them, saying, "Watch out; beware of the leaven of the Pharisees and the leaven of Herod." 16 And they began discussing with one another the fact that they had no bread. 17 And Jesus, aware of this, said to them, "Why are you discussing the fact that you have no bread? Do you not yet perceive or understand? Are your hearts hardened? 18 Having eyes do you not see, and having ears do you not hear? And do you not remember? 19 When I broke the five loaves for the five thousand, how many baskets full of broken pieces did you take up?" They said to him, "Twelve." 20 "And the seven for the four thousand, how many baskets full of broken pieces did you take up?" And they said to him, "Seven." 21 And he said to them, "Do you not yet understand?"
Jesus is always full of compassion. As we stand in need, let us be reminded that Jesus always stands to provide for His people as our Great Savior and Mediator. He is always full of compassion, and His compassion towards His own moves Him to act on our behalf. We see this in this miracle of the provision of the loaves. Jesus doesn't want to see people faint physically or spiritually. He desires for us to come to Him so that He can give us the enduring grace we need both for our bodies and souls (vv. 2-3). As Jesus' disciples, we must remember it is not our goodness that causes Him to act toward us; it is simply that He is good.
Jesus knows that as weak disciples, we need to be reminded often of His faithfulness. We should remember that this is the second time Jesus has performed this particular miracle of providing bread. He had already proved His willingness and ability to do this back in Mark 6:32-44 where He graciously and powerfully fed over 5,000 folks!! Why would there be another incident of this particular miracle (only two chapters later in Mark's Gospel)? Why? Because like the disciples, we are slow to believe and trust the Lord's goodness and grace towards us. Jesus knows it is true that repetition is indeed the "mother of all learning".
Jesus desires to use us though we are very weak. Jesus uses His disciples as His instruments to provide what is needed for the crowds! He asks the disciples (again!) to serve the needs of the people. This should be a great encouragement particularly for teachers, pastors, moms, dads, counselors, friends, and anyone else who is tasked with the difficult and challenging task of providing for others. Jesus said: "…[He] gave them to his disciples to set before the people; and they set them before the crowd…" (v. 6). Jesus knows that His disciples do not have the power or the resources to provide for others, but He wants His people to trust in Him for all we need, not only for ourselves but for others. The burden is on Him to provide. He asks for our faith to trust and believe Him for whatever the need (although our faith is often weak and forgetful as the disciples!). What is the need you have today? Stop, go to the throne of grace, where Jesus sits as King in glory and ask for whatever you need, then expectantly wait with faith until you receive  (Heb. 4:15-16). He is a sympathetic Savior who meets all of our needs for mercy and grace! Go to the throne of grace to receive what you need to provide for others; trust Him to give it to you. Let Jesus use you today! Let Him strengthen your weak heart by His Spirit and grace!
Jesus knows that we must feed upon Him by faith first. As Jesus' disciples, we are quick to forget all that Jesus does for us. But right now, by God's grace, reflect and meditate upon the Glory of God in the face of Jesus Christ! Let this picture of Jesus build your faith, and by the Spirit transform you more in His likeness as you gaze upon His kind and gracious face (cf. 2 Cor. 3:18). Yes, we are sinful and undeserving, but He is our Mediator who gave His life for us so that we would not perish, so that we could feed upon Him, the Life-giving Bread of Life, that is always fresh and never perishes. Feed upon Him now by faith through this scripture. Jesus has given Himself. Can we not trust Him to give us all things we need? The Apostle Paul teaches us this in Romans 8:32:
He who did not spare his own Son but gave him up for us all, how will he not also with him graciously give us all things?
The Bible teaches us that "…And they ate and were satisfied" (v. 8). Jesus always satisfies what we need. With Jesus, there are always leftovers (v. 9). With Jesus there is an abundance of power and grace for our every need. Let this encourage you.
But don't forget His goodness. It is easy to forget so quickly who Jesus is, His constant compassionate kindness and goodness towards us, and to focus once again on the need and NOT ON HIM. This is exactly what the disciples do though they had seen Him provide all that was needed–twice! When they got in their boat, they were worried again how they might have their needs met (vv. 14,17). Instead of encouraging one another with the power and grace of Jesus, they are feeding each other's doubts! Jesus asks them to ponder their hearts: "Why are you discussing the fact that you have no bread? Do you not yet perceive or understand? Are your hearts hardened?" (v. 17). Jesus is teaching us that when we are in need, and we don't trust Him for our need, there are great dangers. First, we can be contaminated by the "leaven of the Pharisees" (v. 15). Jesus cautions His disciples about this temptation to sin ("Watch out…beware…" v. 15). This leaven is unbelief. Unbelief hardens hearts like nothing else (Heb. 3:12-13). Jesus is serious about confronting unbelief. Secondly, when we have a need, and we are finding it hard to trust Him, this is a good time to repent. This is showing us that our hearts are being hardened by unbelief before Christ. We need the work of the Christ's Spirit to humble us and tenderize our hearts. These situations are good times to realize of our greater need of more faith—before anything else!!
Jesus will never fail us. Jesus cannot fail us. We as parents can fail our children at times; pastors and elders can sometimes fail their people; friends can fail other friends. But it is not in Jesus' character to ever fail to grant the lavish grace of God and to provide for our all of needs. Like Jesus who blesses the loaves as He provides for the people (v. 7), so the Father has blessed Jesus as Mediator in His exaltation to provide graciously and compassionately to all of His people! The Father gives Jesus to us for all of our needs.
Jesus gave Himself. He gave His life for us, so that we would know that though our faith is sometimes small, He is great; though doubts can threaten to harden our hearts against God, He is a faithful Savior to make us humble and tender hearted before Him. What we cannot do, He can! Jesus sits enthroned as our Mediator to pray for us, to testify that there is no condemnation for those who believe in Him! His work as Mediator will never fail (Rom. 8:34). Because of this, our faith will never fail us. Though Satan would sift us as wheat, though the world around us would tempt us, and the flesh would war against us, our faith will not fail us (cf. Luke 22:31-32).
Let us ask for more faith from Jesus today—before we ask for anything else! Let us repent of our unbelief and call it what it is: "Hypocritical, sinful, heart-hardening leaven of the Pharisees"! Let us no more think of unbelief and doubts as "respectable sins" and make excuses for them, but let us go to Christ for forgiveness and grace–abundant grace– to grow in Him and know that He is good, and will give us all that we need!
"Do you not yet understand?" (v. 21).
"Fear not, little flock, for it is your Father's good pleasure to give you the kingdom" (Luke 12:32).
What do you need today?
IN Christ's love,
Pastor Biggs