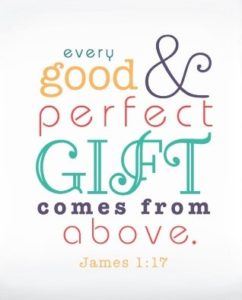 What is commonly called "common grace" is an emphasis on the Fatherly care and kindness of God to all of His creation. Common grace is a theological term intended to stress God's tender mercies, and kind faithfulness that God shows to the whole world. ESV Psalm 145:9 says "The LORD is good to all, and his mercy is over all that he has made." Common grace ought to be appreciated as another important way that God reveals Himself to all of His creation. As Creator and Lord of Creation, God has witnessed his kindness to every generation of humanity (Acts 14:17). He has given from heaven rains, brought about abundant harvests, and even given joy and gladness to all of His creatures (Matt. 5:44-45).
In fact, it is this revelation of God's goodness (what is often called "general revelation") that ought to make all mankind worship and adore God as Father and king. But alas, sin prevents this, and thus makes the sinner more culpable for their sins (Rom. 2:4). From Scripture, we can see clearly that the Bible teaches that God is kind to all. He is like a Father to all of His creation. Although God is very kind and good to all of His creation, He is kind savingly only to His elect in Christ. The Bible makes a distinction between God kindness to all of His creatures (designated "common"), and His particular and saving kindness of grace to His elect alone (designated "special").
When thinking about common grace, it can be helpful to consult the wisdom of our forefather in the faith John Calvin for a better, clearer Biblical understanding. Calvin has been described by Professor John Murray as opening up a new vista and a new era in theological formulation concerning the theological concept of common grace.[1] Calvin begins his legendary theological manual with these words:
"The whole sum of our wisdom—wisdom, that is, which deserves to be called true and assured—broadly consists of two parts, knowledge of God and knowledge of ourselves."[2]
Calvin teaches that the knowledge of God is clear to all men and this knowledge shows "not only that there is one God whom all must worship and honor, but also that He is the fount of all truth, wisdom, goodness, righteousness, judgment, mercy, power and holiness…for in Him is found all that is good and of which we ourselves are empty and deprived."[3] Calvin teaches us the important knowledge of God and ourselves that we all have because we are image-bearers created by the triune God for His glory and our enjoyment.  Calvin taught that all human endowments are gifts of the Spirit in common grace, such as the liberal arts, but these are distinct from regenerate, special grace and gifts.[4]
Calvin wrote that there are two spheres, earthly and heavenly.[5] These are essentially what we distinguish in theology today as special grace and common grace.[6] The heavenly sphere is the special revelation or knowledge of God and of His will that we find in Holy Scripture.[7] The earthly sphere, or what we would term common grace, we recognize that since man is "sociable by nature, he has a natural tendency to want to maintain and preserve society. Thus we see stamped in the minds of all men common ideas concerning decency and social order".[8] Calvin wrote that men are by nature learners; their mental endowments are gifts from God.[9] We see this revealed in the arts, sciences, and political order specifically. Calvin taught that although mankind is corrupt because of sin, nevertheless, there were natural endowments that had been given to him by the Spirit of God.
Calvin taught that truth was true wherever it was found, whether in the elect or non-elect. This was an important revelation of God's kindness to all mankind.
"If we recognize the Spirit of God as the unique source of truth, we will not despise truth wherever it appears, unless we wish to offend God's Spirit."[10]
For Calvin, God had specially gifted the church of Jesus Christ with special revelation and gifts to nurture and grow believers, nevertheless, God had also given common gifts to all men. Both the earthly sphere and heavenly sphere had been blessed by God for the glory of God and the good of mankind.[11]
Yet although man is gifted by the Holy Spirit in a common way, man is fallen and spiritually blind. This work of the Spirit is never necessarily a saving work of the Spirit of God, but a common one, thus why the designation "earthly" by Calvin or more popularly by "common". These gifts are not saving acts and gifts of the Holy Spirit, nevertheless, they are acts and gifts of the Spirit of God. For instance, there is natural law where man knows right from wrong to a certain degree,[12] and possess a conscience that God has graciously and kindly given to mankind (Rom. 2:12, 14-15). Theologian Herman Bavinck (1854-1921) wrote that an orderly civil society is possible and arts and sciences develop because of common grace. He wrote: "For these should be considered gifts of the Holy Spirit. It is true the Holy Spirit as Spirit of Sanctification dwells in believers only, but as a spirit of life, of wisdom and of power, He works also in those who do not believe."[13]
Calvin taught that common grace should be taught alongside the truth of the universal condition of human depravity. It is important to note that because of the fall of man, there needs to be emphasized both a common grace and a common curse. Man is spiritually blind and these acts and graces of God's Spirit does not lead mankind to the knowledge of God and themselves as it should in a perfect world not submerged in frustrating sin.[14] Calvin described man's knowledge of God as a "Sensus Divinitatis"[15]. All mankind had a "sense of divinity" or a certain knowledge of the divine, and that is why all men worship something and thus become idolaters. Yet this sense of divinity was contaminated by sin and unable to guide men savingly to the true and only God. Michael Horton wrote:
"Sin has corrupted the whole person…yet man can still glorify God to an extent…Sensus divinitatis remains but fallen man exploits it for idolatry, self-justification, and superstition."[16] "…Although we are swimming in revelation, our minds are drowning in self-imposed ignorance and vanity. Not until God speaks in the Scriptures is there a proper knowledge of God."[17]
Calvin memorably explained how mankind could be the recipients of the common operations of the Spirit of God, and yet not be able to see spiritual things because of blindness (cf. 1 Cor. 2:10-14). He wrote:
"When there is thunder about, and someone by night is in the middle of a field, lightning will allow him to see far and wide around him, but only for a second. It will not help him find his way, for once its brightness is past, before he sets eyes on the path, he is again plunged into darkness, with no change of getting home…Thus human reason can never come close to, or strive for, or aim at understanding the truth of who God really is, and what he wants us to be."[18]
Calvin saw the whole of life steeped in the light of the divine glory to some degree![19] All mankind were basking in the glory of God, both within and without, and yet they sadly did not know God savingly. Herman Bavinck, seeking to build upon Calvin in the early Twentieth Century, wrote on Calvin and Common Grace that "If God had not spared man, his fall would have involved the whole nature in ruin. As it was, God immediately after the fall interposed, in order by His common grace to curb sin…There is no part of the world in which some spark of the divine glory does not glimmer."[20]
As Richard Mouw has written: "If God's deep love for humanity persists even despite the effects of sin, then the theology of common grace is an important resource for our efforts as Christians to respect and reflect that love."[21] Understanding common grace should cause us to look for all of the ways of God's revealing Himself in and through His creation and all image-bearers. Common grace is after all still "God's grace". As we learn in the Epistle of James 1:17: "Every good gift and every perfect gift is from above, coming down from the Father of lights with whom there is no variation or shadow due to change." We should look for opportunities to praise God for His goodness and kindness, and to commend fallen men who at times let their gifts be used for the good of others.
Yet while we acknowledge God's truth wherever we find it; though we seek to see the Spirit at work in a common way throughout mankind, let us never forget the important distinction between the work of God's Spirit to all mankind and the special working of His Spirit for the elect only in Christ alone. John Murray reminds us as Christians: "Let us not "obliterate the distinction between nature and grace".[22] Let us jealously guard the distinction between the grace that is common and the grace that is saving. As John Calvin has taught us, let us acknowledge truth from the Holy Spirit wherever we find it. As we read good books, study philosophy, hear music performed, let us always remember that this is because of image-bearers who are reflecting the glory of God in their createdness to a certain degree. This is an opportunity to acknowledge truth wherever we find it, and as the Apostle Paul teaches us to do in Acts 17:24-31 to find truths through which we can use that are recognized by all that give us an opportunity of calling sinners to repentance.
"The God who made the world and everything in it, being Lord of heaven and earth, does not live in temples made by man, 25 nor is he served by human hands, as though he needed anything, since he himself gives to all mankind life and breath and everything. 26 And he made from one man every nation of mankind to live on all the face of the earth, having determined allotted periods and the boundaries of their dwelling place, 27 that they should seek God, in the hope that they might feel their way toward him and find him. Yet he is actually not far from each one of us, 28 for "'In him we live and move and have our being'; as even some of your own poets have said, "' For we are indeed his offspring.' 29 Being then God's offspring, we ought not to think that the divine being is like gold or silver or stone, an image formed by the art and imagination of man. 30 The times of ignorance God overlooked, but now he commands all people everywhere to repent, 31 because he has fixed a day on which he will judge the world in righteousness by a man whom he has appointed; and of this he has given assurance to all by raising him from the dead."
In Christ's love,
Pastor Biggs
[1] John Murray, "Common Grace", Collected Writings, (Banner of Truth Trust), 2:93-119.
[2] John Calvin, Institutes, (Banner of Truth Trust), pgs. 1-17.
[3] Calvin, Institutes, BTT, 1; cf. Romans 1:18-32; 2:14-16.
[4] Calvin, Institutes, BTT, 50-70.
[5] Calvin, BTT, 53.
[6] Although Calvin teaches what we term "common grace", he never formally uses this term except in His commentaries on Amos, Colossians, Hebrews, and Romans. "The Theater of His Glory: Nature and the Natural Order in the Thought of John Calvin" (see Susan E. Schreiner, Ph.D. diss., Duke Univ., 1983), p. xi n 3. Quoted in "Herman Bavinck's 'Common Grace', translated by Raymond C. Van Leeuwen, Calvin Theological Journal, 24 (April 1989) 25-65.
[7] Calvin, BTT, 53.
[8] Calvin, BTT, 53.
[9] Calvin, BTT, 54.
[10] Calvin, BTT, 55.
[11] Calvin, BTT, 55-56.
[12] Calvin, BTT, 59-60.
[13] Herman Bavinck, Calvin and Common Grace, Kindle Edition, Loc. 258.
[14] Calvin, BTT, 57-58. See how the clearest revelation of God leads depraved sinners to commit offensive idolatry against the true and living God in Romans 1:19-25.
[15] This means a "sense of Divinity" or a "innate knowledge of God".
[16] A Theological Guide to Calvin's Institutes, ed. Hall and Lillback, Horton, pgs. 160-61.
[17] A Theological Guide, ed. Hall and Lillback, Horton, pg. 163, cf. Institutes 1.6.1.
[18] Calvin, BTT, 57.
[19] Bavinck, Calvin and Common Grace, Kindle Edition, Loc. 321.
[20] Herman Bavinck, Calvin and Common Grace, Kindle, Loc. 239.
[21] Mouw, He Shines in All That's Fair, 101.
[22] Murray, 117.