Richard Baxter's Thoughts on Meditating on Heaven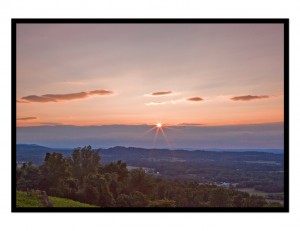 Christians do not merely grow from reading through the Bible. Christians grow by meditating on what the Bible says. We should prayerfully seek not to merely comprehend what we're reading, but to digest it by the help of God's Spirit.
Thomas Watson wrote: "The promises of God are flowers growing in the paradise of scripture; meditation, like the bee, sucks out the sweetness of them. The promises are of no use or comfort to us, until they be meditated upon."
He wrote further: "The devil is an enemy to meditation; he cares not how much people read and hear; he knows that meditation is a means to compose the heart, and to bring it into a gracious frame. Satan is content that you should be hearing and praying Christians, just so long as you are not meditating Christians. He can stand your small shot, provided you do not put in this bullet." – A Treatise Concerning Meditation.
Here's help to aid us so that we can become Meditating Christians, from the great Richard Baxter from his book 'Saints' Everlasting Rest'
1)            Think on God's love for you in Jesus Christ; think often of how God's law and love are stunningly united in Jesus Christ. Think of the benefits of union with Jesus (forgiveness of sins, approach to God).
2)            Stir up your desires after Christ's beauty, love and grace toward you. Jesus died for you, and will never leave you nor forsake you.
3)Â Â Â Â Â Â Â Â Â Â Â  Know the hope of becoming like Jesus Christ in heaven, and inheriting all things.
4)Â Â Â Â Â Â Â Â Â Â Â  Pray and live courageously and confidently knowing that God in Christ will always be faithful to you, because He is faithful.
5)Â Â Â Â Â Â Â Â Â Â Â  Rejoice! Continue to grow in joy knowing that you are an heir with Christ and of His beautiful perfect Kingdom where there will be only bliss, and no sin, death and misery.
-             From Saints' Everlasting Rest