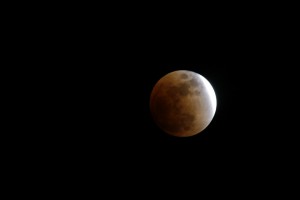 Word of Encouragement
Dear Beloved Congregation in Jesus,
Here is your mission for today, and as you prepare for worship tomorrow:
 
ESV Hebrews 10:23-25: Let us hold fast the confession of our hope without wavering, for he who promised is faithful. 24 And let us consider how to stir up one another to love and good works, 25 not neglecting to meet together, as is the habit of some, but encouraging one another, and all the more as you see the Day drawing near.
Remember God's promises and faithfulness to you and your family. Think of five specific ways you see the mercy of God in your past; now in your present (the fact that you breathe is one mercy if you're having trouble, although I think you will not!).
In light of God's promises and faithfulness, hold fast your confession of hope, and do not waver. Lift up your eyes and see your loving Savior who is calling you to find the mercy and grace that you need at the throne of grace (Heb. 4:16).
In light of God's promises and faithfulness to you in Jesus, consider, that is think seriously about how to stir up one another to love and good works. Plot in your mind how you could be a blessing today to another in our congregation. Think, consider, plot, plan how you can stir another up to love and good works, because by nature, and through difficulties we are typically self-centered, and when tried by circumstances we grow weary and our the flame of our zeal for God is doused by the water of the wicked one. Stir up, like with a fire, stir up the flame through seeking to bless others, praying for the power of the Spirit.
And meet together for worship and service! Pray and prepare for worship tomorrow with high expectations of what God can do by His Spirit (Zech. 4:6), and encourage one another to persevere and be fruitful. Plan how you're going to do this today and tomorrow.
The Day is approaching; time is very short. Much time has already been lost by worldliness, slothfulness and spiritual sleepiness. The world is passing away with all of the desires (1 John 2:17), let us do the will of God for we will endure and abide forever! Let us continue to seek Him, and ask Jesus never to let us again slumber and grow careless in light of His coming (Matt. 25). Let us encourage one another to serve Jesus with our whole hearts and beings, knowing that the time is short (Eph. 5:15; Romans 13:11-13).
We are easily discouraged, but let us endure because of Christ's grace to us and His promises and faithfulness to be our God! Let us remember: Do not grow weary in doing good, for you will reap a harvest if you don't give up! (Gal. 6:9).
In Christ's love,
Pastor Charles